to "PortaVenezia" Rooms and Apartments

"PortaVenezia" Rooms and Apartments – Padova
A cozy and comfortable Rooms and Apartments
where you can feel like home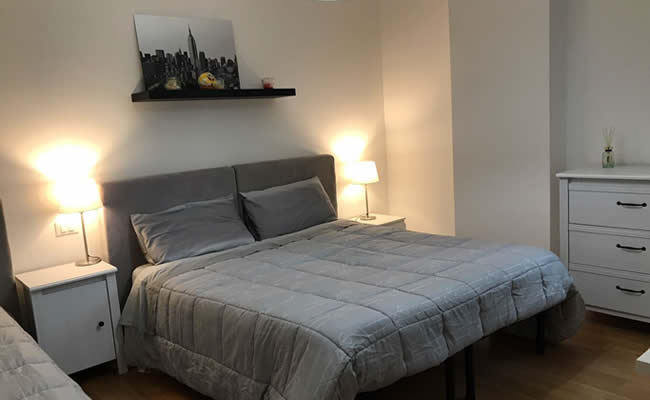 Accomodation
Lovely newly renovated 2 apartments on the 1st floor in very bright and quiet location.
Rooms ans Apartments located in the center with the view on the ancient Porta Venezia
B&B PortaVenezia stands in a strategical and central area of Padua, overlooking the river, the 16th-century stone wall erected by the Serenissima Republic of Venice and the ancient Porta Venezia, also known as Ognissanti/Portello.
It is located in the vely newly refurbished Apartment on the first floor. The lounge and kitchen are also availble, both very bright and quiet.
A few steps from the train station and buses, Cappella degli Scrovegni, Museo degli Eremitani and historical centre, trade fair, universities, hospitals, Basilica del Santo and Prato della Valle, all within a few minutes.
It is  situated near the river, ideal for walks after a day of work and study, with bike lanes through universities and along the Navigli, which in summer become a meeting place especially for many young people.
Starting point of embarkation for navigation along the ancient waterways running through the walls and the bastions that surround the city and old basins.
Near you can find antica Osteria Tipica with moderate prices and home cooking, pizzerias, bars, sandwich shops and a charming restaurant for special dinners.
Close you can find also Association "the Piovego Amissi" for free lessons of Venetian rowing and trips with the typical boats called "mascarete".
Bus station → 1km
City center → 800m
Faculty Of Engineering → 250m
Uni.- Dept. of Mathematics → 400m
Faculty of Psychology → 300m
Musei Civici → 1km
Basilica del Santo → 1km
Prato della Valle → 1,5km
Train station → 800m
Padua Fair→ 400m
Facoltà Di Economia → 400m
Uni.- Dept. di Physics → 450m
Hospital of Padua → 750m
Teatro – Auditorium Pollin → 900m
Cappelladegli Scrovegni → 1km
Orto Botanico → 1km
Request here the best quote
The 3 good reasons
to book on our official website